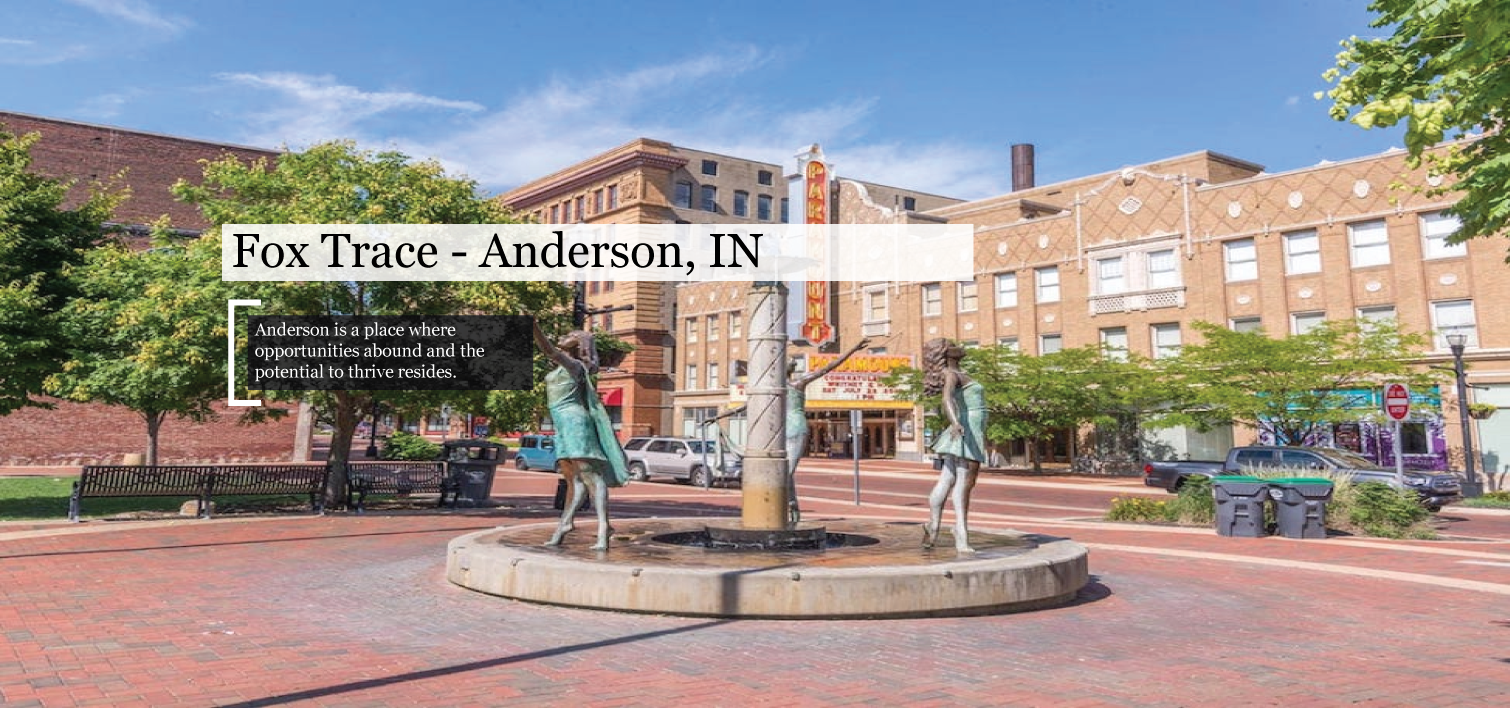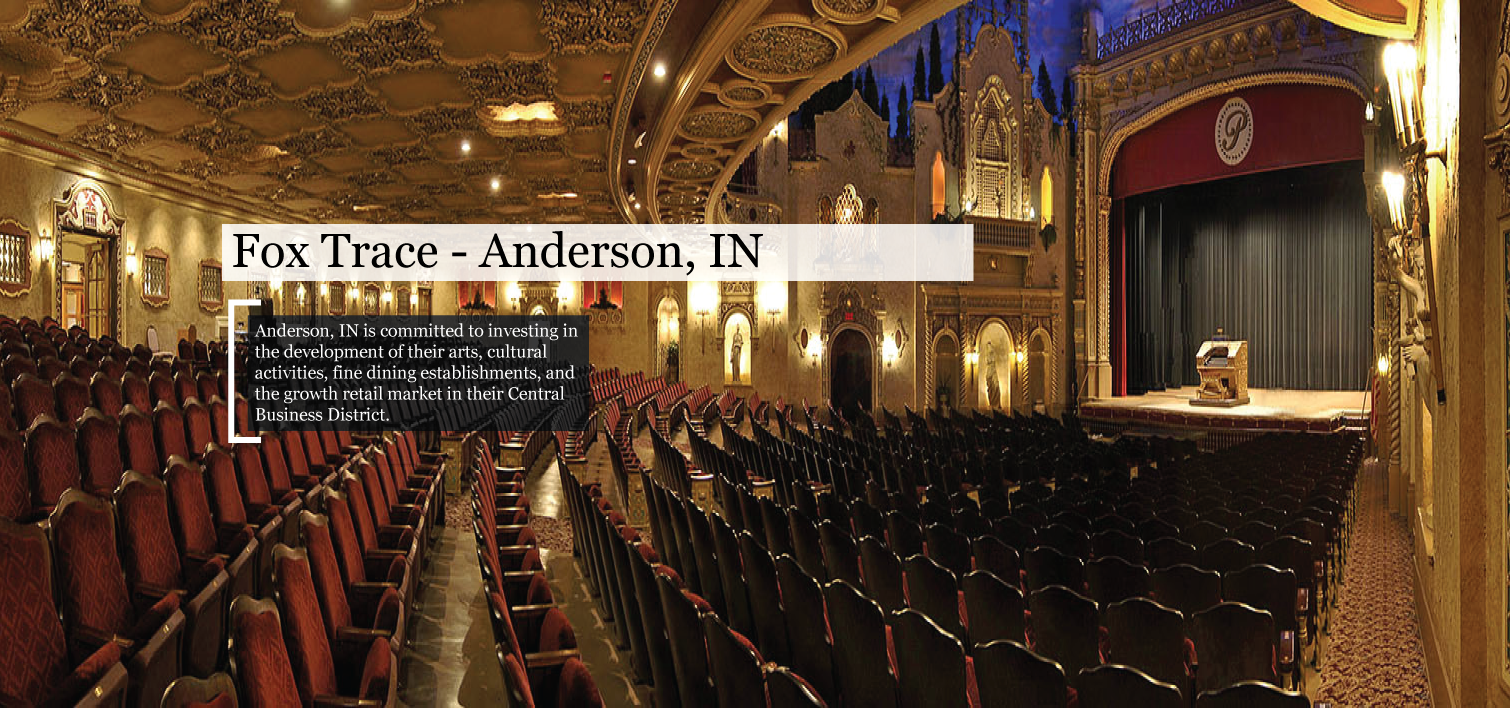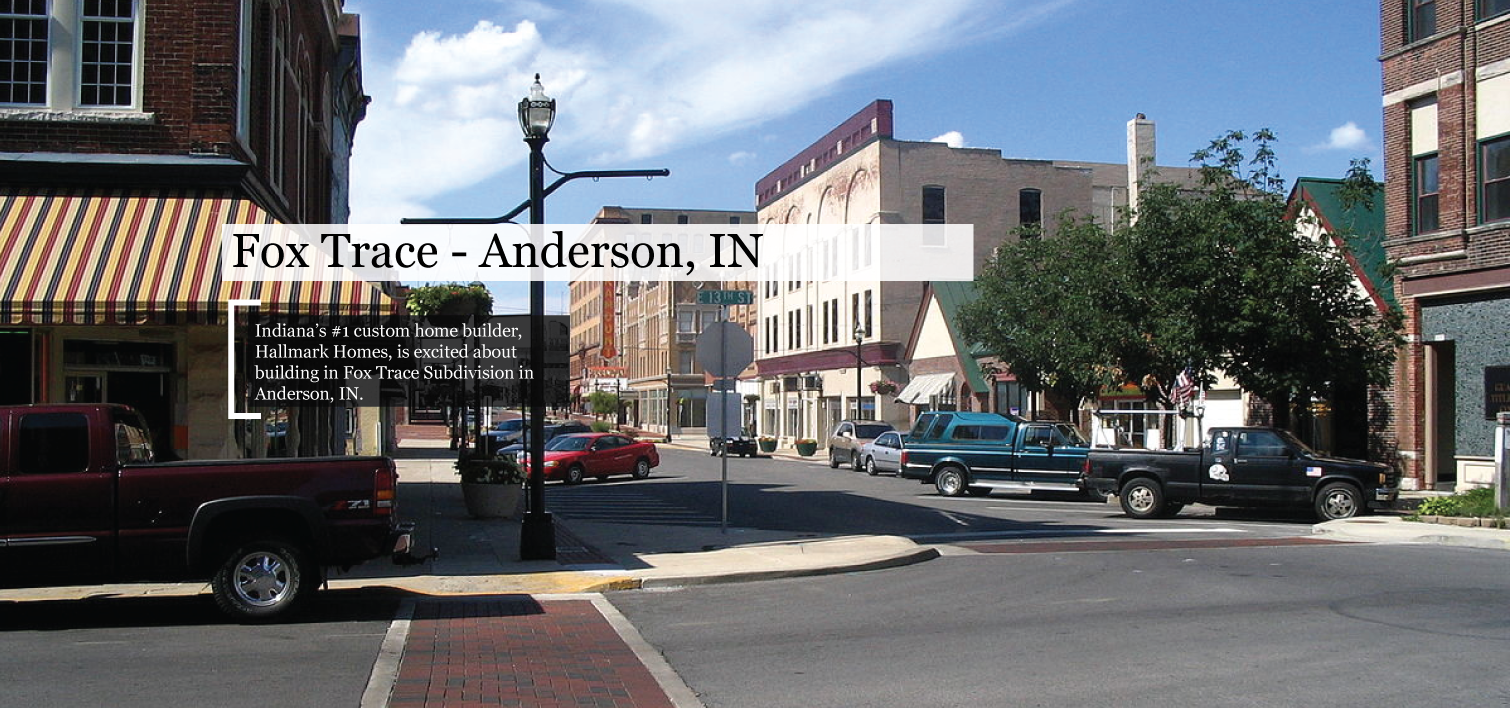 3 Lots Available in Fox Trace Subdivision

Located in Anderson, Indiana
What better time to purchase and own a lot in Fox Trace Subdivision than right now! "The housing market is red hot right now and there is a tremendous shortage of quality, affordable housing in many areas," said Paul Schwinghammer, President of Hallmark Homes. There are 3 lots that are available in Fox Trace Subdivision. The price of each lot is $10,000!
Anderson, IN  is a place where opportunities abound and the potential to thrive resides. Located approximately 34 miles northeast of Indianapolis, Anderson is an oasis in the midst of Indiana cornfields–the perfect location for starting fresh. The city of Anderson has finally settled into the ideal environment for planting and nurturing both families and small businesses. Several local high schools, private schools, and universities make Anderson a great location for families! Anderson's centralized location among other small Indiana towns also fosters growth and community in this region of the midwest.
Indiana's #1 custom home builder, Hallmark Homes, is excited about building in this Anderson subdivision!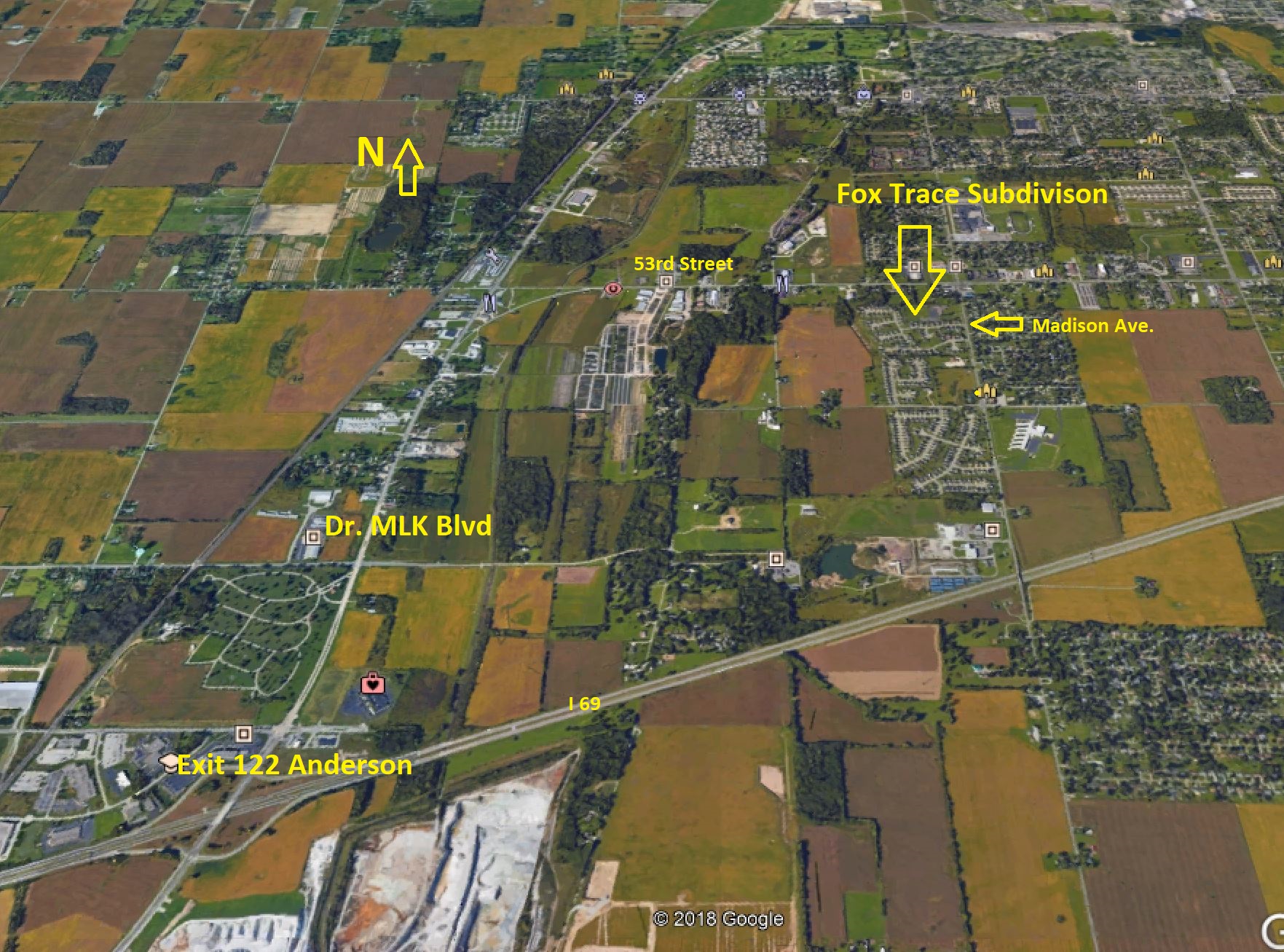 Fox Trace Lots - Anderson, IN