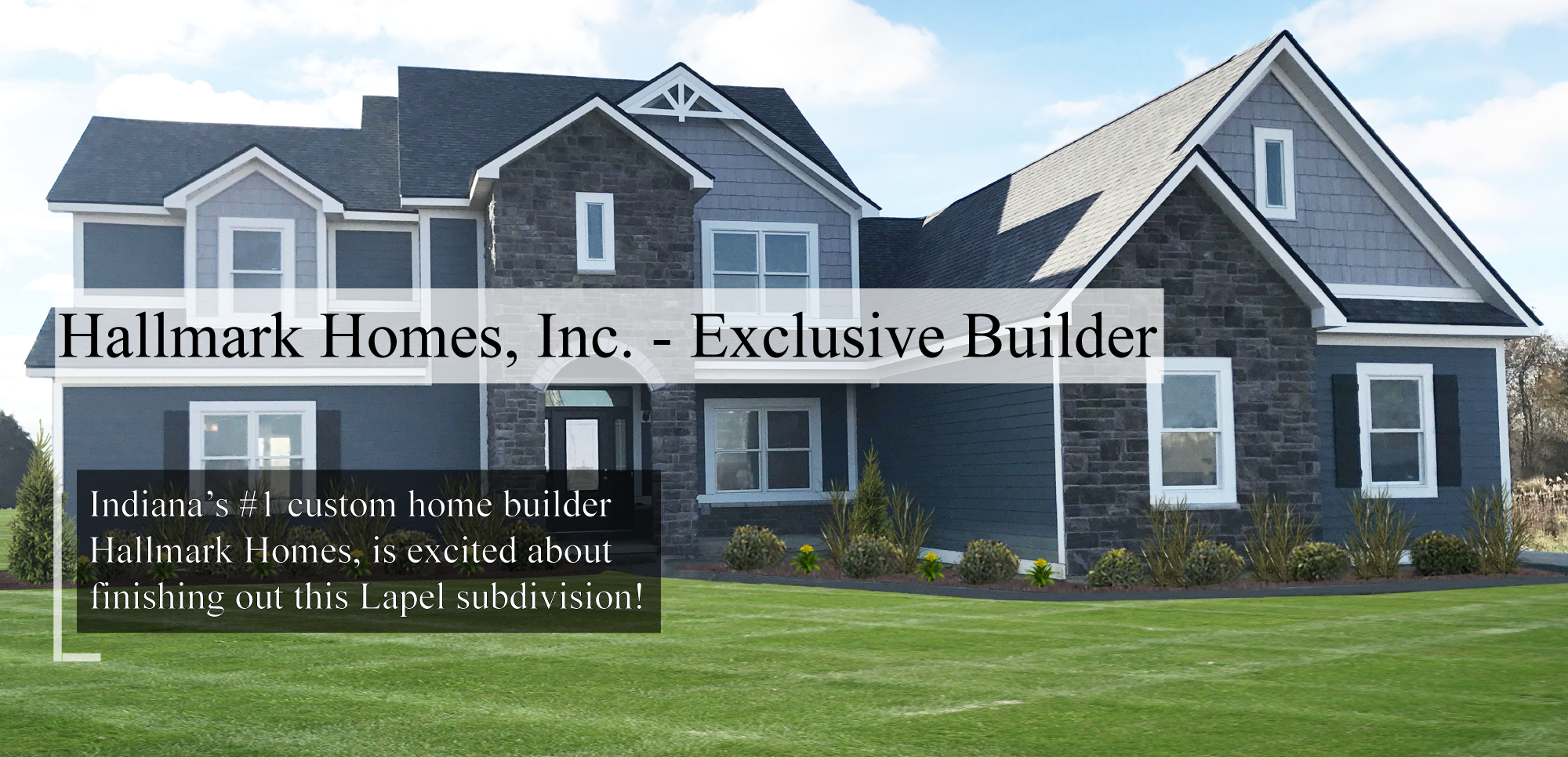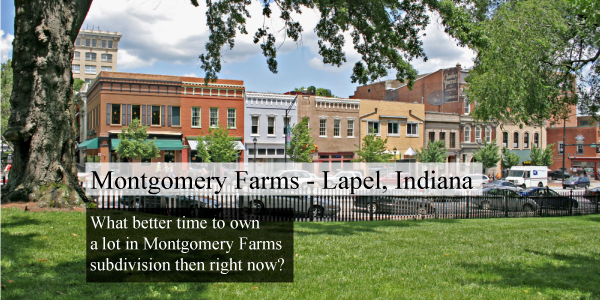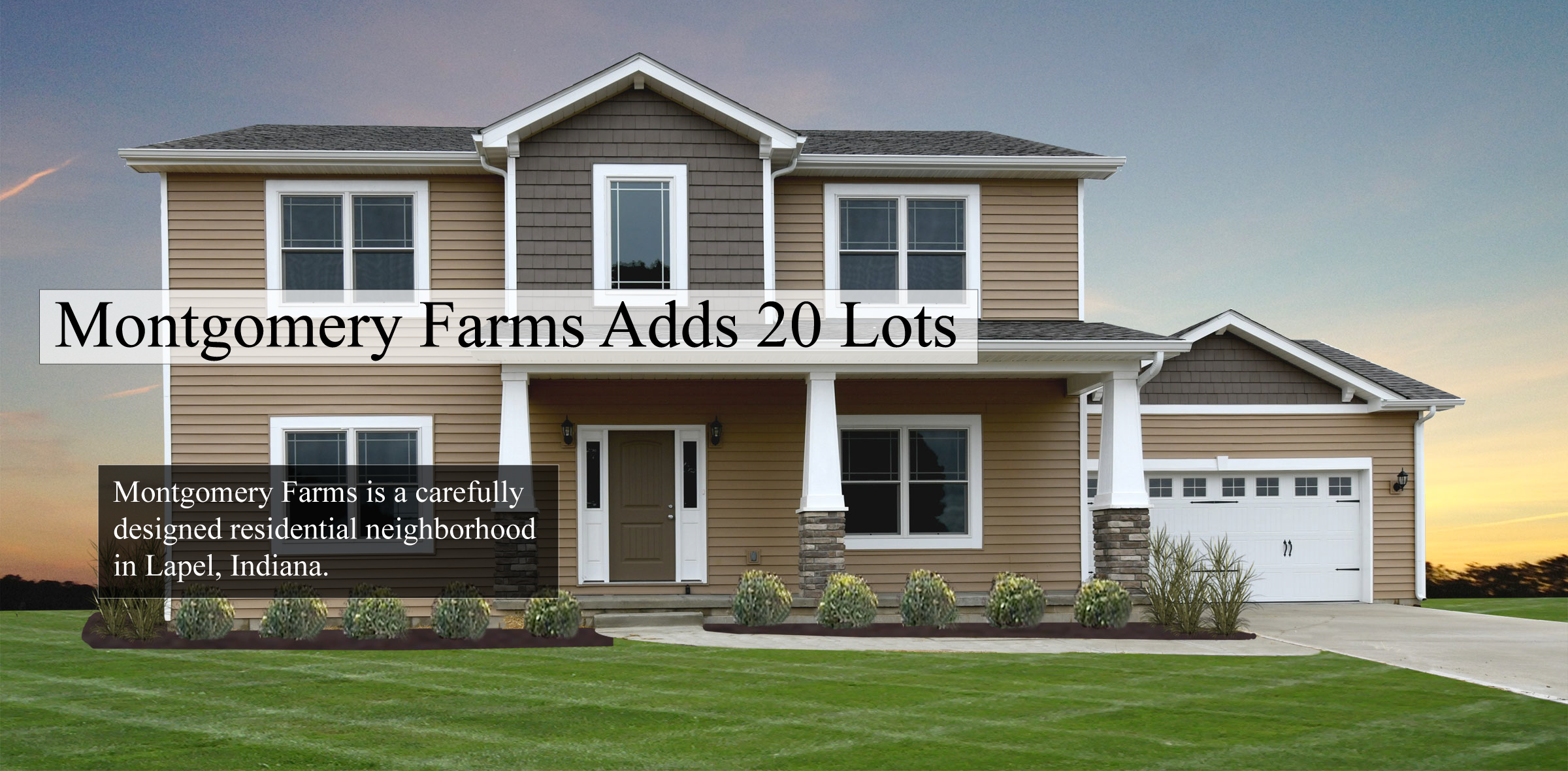 NEW HOMES IN LAPEL, INDIANA SUBDIVISION FOR SALE!
Located in Montgomery Farms
Homes starting in the low $200's
What better time to purchase and own a lot in Montgomery Farms Subdivision located in Lapel, IN than right now! "The housing market is red hot right now and there is a tremendous shortage of quality, affordable housing in many areas," said Paul Schwinghammer, President of Hallmark Homes, the subdivisions exclusive builder. Montgomery Farms is a carefully designed residential neighborhood in Lapel, Indiana. "We understand in Lapel particularly, there is virtually no homes for sale in any price range and we are committed to helping people achieve their dream of a new, custom built home." 20 new lots have been recently platted in Montgomery Farms for this very reason. Homes are expected to start in the low to mid $200's and will range up to $400,000 in this section, Schwinghammer added.
Lapel, Indiana is a vibrant, rural community that takes great pride in its school system and easy commuter routes to Anderson, Noblesville, and Indianapolis. It offers active area parks, special art and history events and unique, independent dining restaurants. Lapel, Indiana is defined as a passionate community.
Indiana's #1 custom home builder, Hallmark Homes, is excited about finishing out this Lapel subdivision."We developed Montgomery Farms back in the 1990's with great success and now that the housing market is in full swing, we found the timing to finish out the development couldn't be better than now," said Schwinghammer.